Note to Marriage Professionals:

All marriage professionals that want to be a possible speaker please send your information by email or send all information such as DVD, Pictures, Books etc. to: universalworldentertainment@gmail.com 

Attention:  Show Production Dept.

You will be selected by a panel of your peers based on your ability to really resolve marital problems in a unique and entertaining style. Some of you will be sponsored by a major company or by the host company Universal World Entertainment.  If not selected you can still rent a booth to gain new clients, sell your books, dvd's or rent classroom space from us to teach an approved marriage subject to get your speaking resume built up as well as market to the 30,000 plus attendees.

See Event Prices Page. 

Married Couples are healthier, happier and 

wealthier than singles

Marriage Learn and Grow Seminar Topics

How to keep the other woman or man from stealing your spouse.

How to be a world class lover to your spouse featuring the Lovemaking Improvement Crash Course

How to end marriage arguments forever and overcoming anger in order to communicate.

How to keep your marriage together and end infidelity forever with the 2 step marriage rule.

How to forgive the cheater in the marriage and repair your marriage.

Learning, facing and correcting the unrealistic expectations of your marriage fantasy. 

One foot in and one foot out of your marriage (I am thinking of leaving you)

Elimination of Family Financial Problems

God and Your Marriage Decisions

Husbands Only and Wives Only Meetings

What to do when your husband or wife loses his or her job.

Tease Me Please Me Show (ideas for bedroom fun and games)

How To Prevent or Eliminate Marriage Boredom for one or both couples 


    (usually comes on average close to your 7th or 16th years of marriage) 
         by joining our Marriage Celebration Club (see information below)

Knowledge on how to be married will help you enjoy being married forever.

Club members enjoy 

great food 

and 

entertainment 

Our Mission is to Eliminate Divorce From the Earth

Marriage Celebration Expo  

Seminar Topics

A Sample of What You Will 

Learn at the Seminar

Spouse Money Complaint:  

One spouse is controlling because he or she makes more money than the other.  One spouse makes the other spouse feel less of a contributor in the marriage.  Both spouses buy what they want with their bi-weeky pay checks, an example is he buys 4 new $350 each rims for his SUV and she buys a new $1,200 outfit from the most expensive store in town and both couples expect the other to make up the difference on the bills and usually arguments result with both couples angry. It also means secret resentment building up and a bill is not paid.  What should they do?

Marriage Celebration Expo 2023 Financial Solution:

First ask your spouse to join you where you can sit and talk calmly to each other about this problem.  Next express your love to each other and let the other spouse know how you feel and that there is a solution suggested by this site to make it better for both of you.  Next read this together:  

Mr. & Mrs. you were joined as one in a marriage ceremony before God.  Any income coming into the house is for the benefit of the both of you, who are one.  It is suggested that both paychecks should first go into a joint bank account to pay the bills. Next after the bills are paid, the money goes into a savings account for the family's future and emergencies.  After the savings account is taken care of, then you as a couple will split what is left over and put the balance into both spouses separate bank or credit union accounts.  These accounts are for each spouse to do whatever he or she desires to do with this money.  No spouse can tell the other how to spend this remaining money.  This will cause financial harmony in the household because you know where and how your marital money is spent. Any new household bills must be agreed upon together.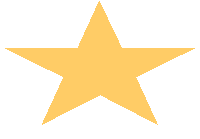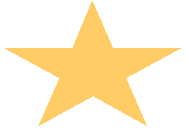 Direct Deposit Both Pay Checks into a

Joint Account for Paying Family Bills

Then money is moved  automatically to a

Joint Savings Account for Family Future and Emergencies

His Own Private Bank 

Account To Do As He Pleases.  Spouse cannot tell him what to do with this money

Her Own Private Bank 

Account To Do As She Pleases.  Spouse cannot tell her what to do with this money

This solution is very simple and was heard on the Steve Harvey Show  on a local radio station 96.3 WHUR during a segment on the show called the Strawberry Letter with a similar letter to the radio hosts on the show Ms Strawberry and Steve Harvey.  Steve Harvey said an old friend gave him this solution to an old marriage problem.

The Marriage Celebration Expo 2023 gives thanks to Steve Harvey, 

Ms Strawberry and his friend for a simple solution that many seem to make more complicated. You answered this problem from your life experience and a friend. Thank you once again.

The End Result Is More Money In the Family Household and A Very Happy Marriage

Brilliant Professional Marriage Counseling That Will Work In Your Marriage At The Expo

  Balance is Divided and moved  to:

Introducing 

The Marriage Celebration Club

The World's Most Exclusive Marriage Membership Club 

The VIP 6-Star Marriage Celebration Club

This is exclusively for Married Couples featuring world class free or discounted dream travel, entertainment, fun and benefits.  Enjoy monthly scheduled events such as crab feasts, bull & veggie roasts, club sponsored parties and events such as cruises, splash parties, night out on the town, ski parties, white dressing parties, formal events, comedy events, white water rafting, horse back riding, talent shows, discounted or free event tickets to concerts, all sports, and theater events around the world.  Also for your use, are Club luxury transportation rentals such as yachts, sport cars, Ferrari limousines, super stretch limousines, priviate islands, castle stays, private chefs, butler services, exlusive 5 Star resorts worldwide, Lear jets, and helicopters.  Enjoy Attending our club sponsored formal events, yacht parties, castle parties, charity events, and fashion shows. Take your spouse out more often with the best dining out discount coupons anywhere and participate in worldwide shopping sprees with discounts up to 50% off.  Our Club members have more fun than you can think of for yourself.  Meet and make new friends with other married couples as you travel to other club events worldwide.  

Coming Soon will be the new exciting Marriage TV Network that is exclusively for and about marriage love and happiness.  Married couples enjoy your own cable/satellite TV network with marriage news, sports, game shows, talk shows, movies, marriage problem solving experts, travel destinations, weddings, hot products, free giveaways and prizes. 

Key Note Speaker :  Mort Fertel

The 7 Secrets to Fixing Your Marriage Now

How to rebuild broken trust

How to deal with "I'm not in love with you."

How to get your spouse to change  

How to avoid a separation

How to forgive and be forgiven

Plus 5 Marriage Assessments  

More Topics Addressed by World Class Speakers At The Expo